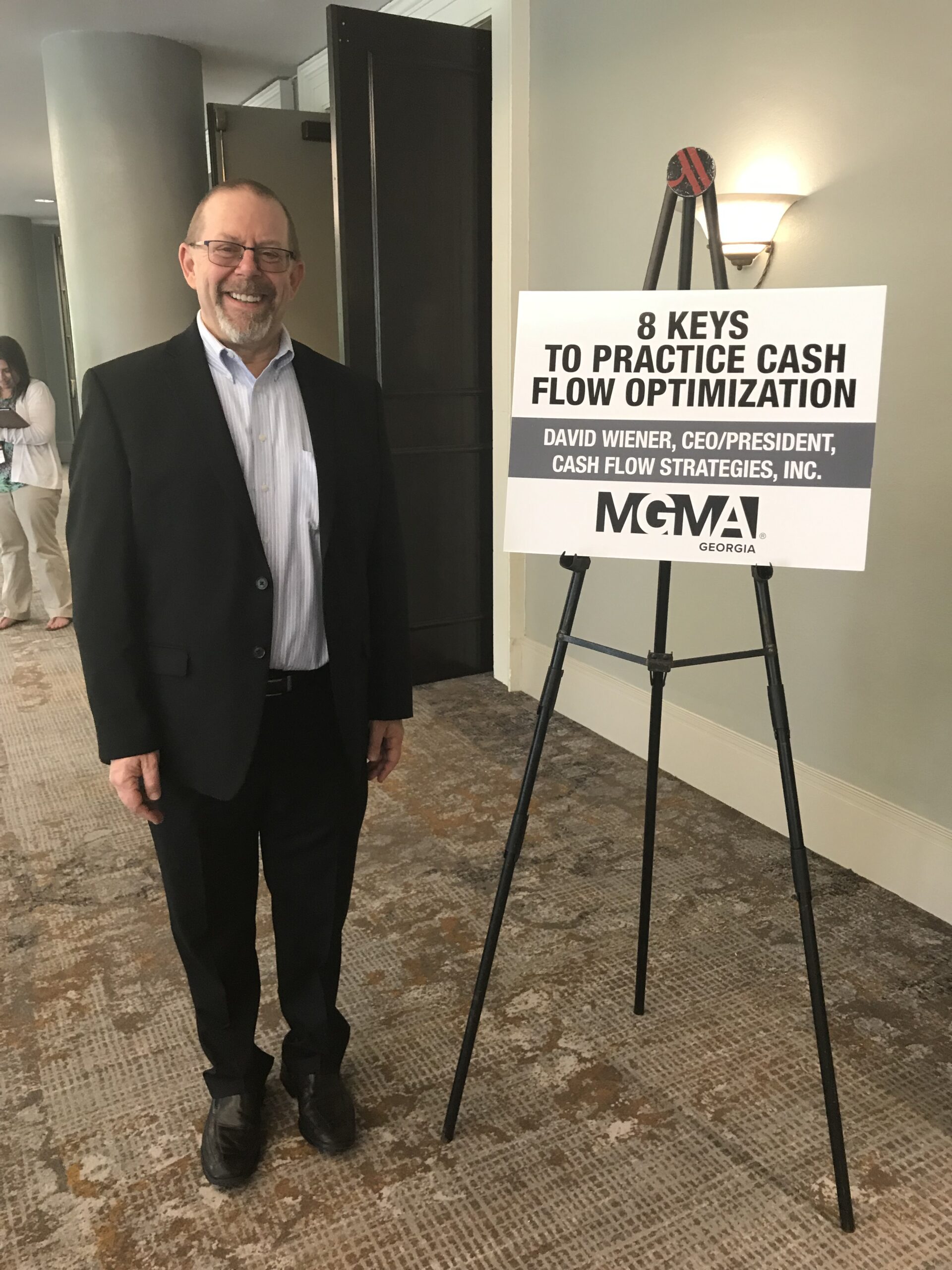 His engaging style and quick wit have made him a favorite of audiences coast to coast, and has attracted many return engagements.
David Wiener, known as "Mr. Cash Flow" has been involved in the business of medicine and dentistry for over 30 years. His experience includes 10 years as a medical practice administrator, COO of a medical billing company, and years of consulting, speaking, and educating. The CEO of Cash Flow Strategies, Inc., David has worked to assist practices and businesses across the US to maximize their cash flow and become more efficient.
He has spoken to groups across the US and internationally for over 25 years.
Medical and Dental Groups have included:
– The Medical Group Management Association
– The Academy of Dental CPAs (multiple times)
– American Association of Oral & Maxillofacial Surgeons (AAOMS) (multiple times)
– The Georgia Dental Association (multiple times)
– HealthSystems Southeastern User's Conference (multiple times)
– Greenway Health's Engage Conference
– The American Association of Professional Coders
He has also taught CPE courses for CPAs, and spoken to many tax and accounting groups, including:
– The Georgia Society of CPAs
– The Atlanta Revenue Agents Alumni
– The Southside Tax Institute.
For more information or booking inquiries